Phnom Penh
Walk through Morning markets bustling with local life, colors and smells of the exotic. Sit down for a coffee with the locals, a talk about old days, the war, football, and life. Stroll down to the Mekong River through a noisy, busy town. Have a late, delicate lunch at Friends served by former addicts. See the Silver pagoda when sun sets. Then end the day at the rooftop of FCC.
Though big in Cambodian terms, Phnom Penh, is still small and easy to navigate compared to many Asian mega cities. Here are not hundreds of classical attractions, but it is a town with a fine life and outstanding Cambodian restaurants lke Romdeng or Friends, mentioned above.
Phnom Penh is still connected to the war, to Pol Pots violence. One of the reasons is that Khmer Rouge photographed and noted down details on all their prisoners. The most evident remain are the Tuol Sleng, before a security prison known for torture, now a museum. And the Killing Fields, where more than 15.000 detained from Tuol Sleng, ended their life.
Tours in Phnom Penh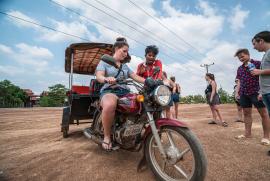 Siem ReapFrom THB 19,670.00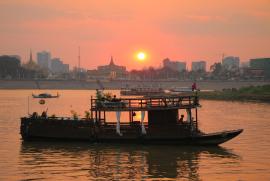 Phnom PenhFrom THB 690.00
Load More