Nepal Trips
Load More

Nepal Basecamps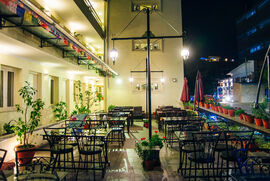 Kathmandu & NearbyFrom USD 114.00
Slow Beauty in Nepal
Snow covered peaks rising above high valleys covered by blooming apple trees. A monastery on a ridge. Overlooking a village untouched by roads. While trekkers collapse in exhaustion at a high altitude tea-house. A local festival adds color to daily life. Color in a place where dreams, poems and pictures unfold.
Want a Tailor-Made Trip Just For You?
Let us help you plan your adventure. Click below to ask our Travel Advisors to build you a tailor-made journey.
Tailor-Made Trips