Sri Lanka's New Life
Blue whales at close encounter. Crispy green tea plantations as far as the eye can see. Rainforest trees spreading their purple and red flowers shadowing a remote mountain road. The smell of burned firewood in Ella before the sun wakes up and giant sea turtles laying their eggs at beaches loved by sun bleached surfers. At Go Beyond we have recently ventured into fairly unknown Sri Lanka, and we want you to discover the same.
Best of Sri Lanka
Sri Lanka Trips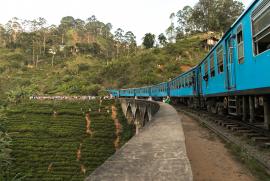 Colombo and Nearby10 Days
Want a Tailor-Made Trip Just For You?
Let us help you plan your adventure. Click below to ask our Travel Advisors to build you a tailor-made journey.
Tailor-Made Trips