The Northern Coast
A mist that slowly evaporates as the sun gains power. And then we see them out there in the horizon. The rocks, lots of them, in all shapes and forms, with boats navigating in and out. And when the day ends. A quiet night with billions of stars above. Squids attracted by the light In the waters below. Stories told on the upper deck before the beds calls. Waves gently rolling .
The Northern Coast Connect & Stay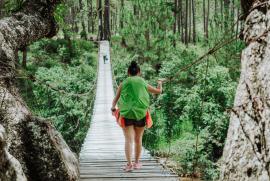 Ho Chi Minh & Nearby18 Days
Want a Tailor-Made Trip Just For You?
Let us help you plan your adventure. Click below to ask our Travel Advisors to build you a tailor-made journey.
Tailor-Made Trips