Southeastern Myanmar
Southeastern Myanmar is a long, narrow finger of land extending from Kayin and Mon State, through Tanintharyi (Tenasserim), almost to the Thai island of Phuket.
Trips in Southeastern Myanmar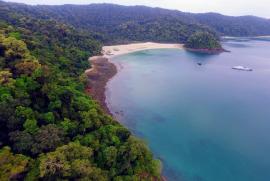 Andaman CoastFrom THB 34,900.00
Load More

Want to Customize your Trip?
Let us help you plan your adventure. Click below to send us your special requests.
Customize your Trip