Babe Lake and The Northeastern Mountains
Low hanging clouds. An almost quiet paddling on a lake, that still seems to sleep. Birds are passing above, an abundant fish life below. Use hours on the lake, hang out with the locals in the villages, and spend your nights in homestays. Deeper in the mountains, the mountain road heads to waterfalls, and unknown green valleys.
Babe lake will most likely become a bigger destination, but for now the ambience is slow and laidback, and the ethnic groups living here, are much less affected by the influx of travelers than in Sapa in the western mountains. And what is also fine is that it easier can be combined with Halong Bay without having to go through Hanoi.
Do Babe Lake on its own, or as part of a trip deeper into the Northeastern Mountains towards the China borders, and then of to the east to Halong Bay.
Tours in Ba Be Lake
Northeast VietnamFrom USD 539.00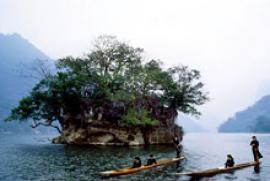 Northeast VietnamFrom USD 256.00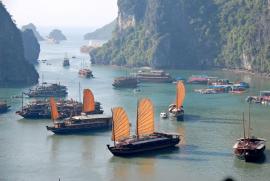 Northeast VietnamFrom USD 576.00
Load More